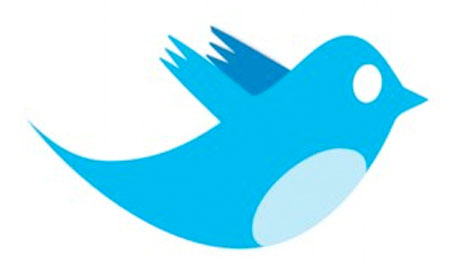 15:12 Al Jazeera English Eyewitness says there was gunfire after friday prayer. They went towards Tripoli and were joined on the way by other protesters. Live on television it appears another person takes the phone and yells at him, saying "give me the phone! You can not speak to Al Jazeera!" (most likely a security officer)
17:02 CONFIRMED: Now people headed to Martyr Square from many districts of Tripoli, they should be there in the next hour.
17:02 @ShababLibya BREAKING: Reports from eye witness number now 60,000 and army generals with protesters heading to Martyrs
16:50 @ShababLibya: CONFIRMED: not less then 30,000 heading to Green square, people dead in janzoor West of Tripoli
16:42 @ShababLibya: BREAKING: Eye witness reports number heading to green square in Tripoli is reaching 20,000 to 30,000
15:57 Al Jazeera reports 6000 people from Tajura are heading to Tripoli
15:55 On Al Jazeera English witness calls in asking international community not to intervene
15:47 Al Jazeera: Mutiqa airbase in Libya announces that it has joined the revolutionaries
15:46 @Feb17voices: LPC Eyewitness: Two groups shooting at protesters: Police and#Gaddafi Revolutionary Guards.
15:43 @EnoughGaddafi: UNCONFIRMED: Gaddafi forces surrounding #Tripoli airport #feb17#libya can anyone confirm?
15:43 @EnoughGaddafi: Tens of thousands reported to be in the streets in #Tripoli
15:36 @bencnn: Eyewitnesses in Tripoli say pro-Qaddafi forces directed "intense gunfire" at protesters.
15:28 Al Arabiya: Eyewitnesses: Clashes in Fashloom, Dhahra & Shatt el Bahar districts of Tripoli.
15:27 @EnoughGaddafi: The violence is escalating in #Tripoli live ammo heard and armed men seen in a number of neighborhoods in city center
15:24 @AJELive News coming in: Heavy gun fire in various Tripoli districts … Fashloum, Ashour, Jumhouria, Souq Al Jouma
15:15: At least five protesters have been killed in Tripoli's Janzour district, a local resident tells Reuters. (Via BBC)
15:11 @Dima_Khatib: Clashes in Tripoli : In the areas of Fashloum, zawiyat Dahmani, Bin Ashor
14:59: Eyewitnesses in Tripoli say that security forces are now shooting at protesters in the capital's suburbs. (BBC)
14:58 @ShababLibya: Breaking: Live gunfire is reported as being heard. Please head to Mustashfat al sukur on Coastal Road
14:56 @NickKristof: Just spoke by phone to man in Tripoli. Heavy gunfire coming from Green Sq area where #Libya protesters had hoped to go.
All times are Tripoli local time