MARCH 23RD UPDATES – This post is being constantly updated
All times are in Libyan local time GMT +2
If the title doesn't match the link you followed, then your news item is further down the page.
14:36 Guardian
Cameron said the no-fly zone has had "an early and good effect" in terms of forcing Gaddafi's forces back from Benghazi and protecting civilians. He added:
Clearly there is great concern about what the regime is doing in Misrata, and any idea that their second ceasefire was any more meaningful than the first ceasefire we can see is complete nonsense.

Quizzed by Miliband about whether or not Gaddafi himself was viewed as a possible target – the source of apparent differences earlier this week between the government and military – Cameron said that all actions would be in line with the UN resolution, adding:
All targets should be in line with that, but I don't propose to give a running commentary on targets, or frankly to say anything beyond that.
14:25 Reuters reports that the air strikes reported at Misrata hit a base for pro-Gaddafi forces south of the city.
14:24 Sky News report that NATO warships are now patrolling the Libyan coast in order to enforce the arms embargo, according to AP.
14:19 Iyad El-Baghdadi writes that Gaddafi's Zintan reinforcements have been coming from the Faris Brigade, normally stationed in Sabha & the south.
14:12 BBC British Prime Minister David Cameron says Kuwait and Jordan will make a logistical contribution to the Libyan effort. He says there's great concern about what's happening in Misrata.
13:55 Reuters Zintan resident, quoted by Reuters: "Gaddafi's brigades started bombardment from the northern area half an hour ago… The town is completely surrounded… They are getting reinforcements. Troops backed with tanks and vehicles are coming. We appeal to the allied forces to come and protect civilians."
13:52 The Guardian Tom Kington on the USS Kearsarge has another update from last night's operations:
Four US Harrier jump jets flew bombing missions from an Navy vessel off the Libyan coast on Tuesday night as coalition forces continued attempts to dislodge Libyan forces loyal to Muammar Gaddafi.
The Harriers, armed with GPU 12 laser guided bombs, took off from the USS Kearsarge at 11pm local time, returning at 2am before aircraft refuelled and took of for a second sortie.
The Kearsarge's group of six Harriers attacked targets outside Benghazi on Sunday morning and near Ajdabiya on Sunday night, hitting tanks, artillery pieces and mobile missile launchers.
Officials did not reveal Tuesday night's targets, but Libyan government forces were reportedly continue to shell rebels in Ajdabiya, suggesting they remain a viable target for coalition aircraft.
Marine Colonel Mark Desens, who commands the Harriers, said that flying the vertical take-off jets from the Kearsarge gave them an advantage over conventional jets flying from airbases further away from Libya. "With the Harriers we can turn them around very quickly and do two sorties a night," he said.
13:44 BBC A resident in the western, rebel-held city of Zintan has told Reuters that pro-Gaddafi forces have resumed bombardment there.
13:40 Al Jazeera 14 people were killed in Misrata overnight and 23 people were injured. Al Jazeera's James Bays says:
Gaddafi's forces now taken over hospital in the town, and have positioned snipers on the roof and tanks outside. The rebels are calling for a hospital ship to be sent in, as they still control the port, and say that would save many lives, as they now have nowhere to take their injured.
More civilian deaths have been reported in Ajdabiya and elsewhere, and they calling on international powers to interpret the UN resolution more widely to support them.
A doctor speaking to AFP puts the death toll at 17, including 5 children.
13:37 Al Jazeera The Libyan transitional council has taken the step of calling themselves an "interim government". They had been wary of using the words before, as it would seem to signify a split in the country. "But they remain committed to one Libya," James says. "They want the people of Libya to remain united, just without Gaddafi."
Heading up the new government is Mahmoud Jibril, who had been working as a representative to foreign powers, including meeting France's Nicolas Sarkozy – which led to France diplomatically recognising the transitional council as the sole representative of the Libyan people.
13:34 The Guardian have put up a video of Gaddafi's speech yesterday, in which he said that "the assault… is by a bunch of fascists who will end up in the dustbin of history."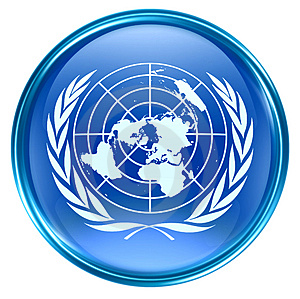 13:26 The UN's Office for the Coordination of Humanitarian Affairs (OCHA) says there is "grave concern" for civilians in the areas of heavy fighting. It says medical needs are on the rise and that in addition to the 335,600 people who have fled Libya in recent weeks, there are reports that some 80,000 people have been displaced within the country. In Misrata, locals say the situation is "critical".
13:21 Dovenews writes that 3 people have been killed in Zintan today, and 9 people were injured. He also writes that 9 of Gaddafi's forces were killed in coalition strikes on a military base in Tripoli and that coalition strikes reportedly hit a bus with Gaddafi's forces in Zintan.
12:49 Reuters Western coalition aircraft have launched two strikes on an area of the rebel-held city of Misrata where forces loyal to Libyan leader Muammar Gaddafi are based, a resident told Reuters on Wednesday.
"The allied planes bombed twice so far. At 12:45 (2245 GMT) this morning and then again less than two hours ago," the resident, called Saadoun, told Reuters by telephone from Misrata. "They (pro-Gaddafi forces) haven't fired a single artillery (round) since the air strike.
12:21 BBC Gen David Petraeus, who's commanding US and Nato forces in Afghanistan, there was a discussion over whether "intelligence, surveillance, and reconnaissance assets" in use there would be needed in Libya, Reuters reports. "But in the end there have been no assets taken from the effort in Afghanistan and I don't foresee that happening at this point in time," he says.
12:20 Al Jazeera's report on the battle near Ajdabiya:
12:14 AFP quotes an unnamed diplomat as saying the EU is to impose sanctions on Libya's national oil company, NOC.
11:35 The Arabist have a new Libya Dispatch, about the informal food network that fuels the struggle and how twinkies and snikcers are tied to experiencing freedom. Please read it here
11:25 AP A Nato official says the alliance's warships will begin patrolling off Libya on Wednesday, AP reports. And diplomats say agreement is gradually emerging about how Nato can assume responsibility for enforcing the no-fly zone over Libya.
11:19 Al Jazeera Scholars at Al Azhar University have condemned the US-led bombing and aerial strikes, but have said that the institution (seen as Egypts highest Islamic authority) supports "the legitimate demands of the Libyan people's revolution".
11:15 BBC Sweden is the latest country to freeze $1.6 billion of Gaddafi's assets. They said it was "not impossible" there could be more. it emerged on Tuesday that Libya had declared gold reserves worth more than $6bn at current prices. The gold could potentially be used by Col Gaddafi while his flow from oil sales and other trade is cut off due to fighting and international sanctions.
10:58 The Guardian's Chris McGreal says:
There continues to be a lot of incoming shelling from Gaddafi side against the rebels – if anything it is more intense this morning, suggesting Gaddafi forces, far from being broken by the airstrikes, might actually be being resupplied and reinforced.
The situation is unclear but certainly at the moment it seems the rebels are on the back foot – they're just sitting and waiting, taking the shelling. The bursts of artillery are not very accurate, but periodically the shells do kill or injure someone.
The shells come in waves, around every 20-30 minutes, and the effect is to say the least very unnerving for the rebels, a lot of whom have pulled back from the frontline. There's now a few hundred up at the front, but a few kilometres back are several thousand more.
07:22 Al Jazeera English AFP reporter Dave Clark (left), photographer Roberto Schmidt (right) and Getty Images photographer Joe Raedle(centre) arrive at the Rixos hotel in Tripoli, after they were released by the Libyan authorities earlier today. Four Al Jazeera journalists and crew are still being held in Libya.
07:11 BBC CNN's Nic Robertson tweets: "Two attacks in Tripoli loud explosions twice in early hours, about 5.30am and 6.15am local, targets not immediately clear… Explosions sound like coming from western side of city, large military base in that direction. Sound of fighter jets heard also… Early morning raids draw limited anti-aircraft response."
06:48 CNN Andersoon Cooper interviews a man in Misratah who explains the violence and fear that the residents are living through. From tanks to snipers stationed on rooftops.
06:02 BBC
The Pentagon says that of Tuesday, the US military had flown 212 aerial missions over Libya, while 124 had been flown by other coalition forces. A total of 108 air strikes had been carried out and 162 Tomahawk missiles had been fired, it adds.
05:30 Reuters Explosions have been heard in the capital Tripoli says a Reuters witness
04:09 Juan Cole (Informed Comment) Here are the differences between George W. Bush's invasion of Iraq in 2003 and the current United Nations action in Libya:
1. The action in Libya was authorized by the United Nations Security Council. That in Iraq was not. By the UN Charter, military action after 1945 should either come as self-defense or with UNSC authorization. Most countries in the world are signatories to the charter and bound by its provisions.
2. The Libyan people had risen up and thrown off the Qaddafi regime, with some 80-90 percent of the country having gone out of his hands before he started having tank commanders fire shells into peaceful crowds. It was this vast majority of the Libyan people that demanded the UN no-fly zone. In 2002-3 there was no similar popular movement against Saddam Hussein.
Read the remaining 8 points in Juan's website
03:45 NPR A reporter who lost his life trying to tell the world about what Moammar Gadhafi's forces were doing to the people of Libya is remembered today on All Things Considered.
NPR's Andy Carvin talks about Mohammed Nabbous, a man he came to know via the Web in the past month as Nabbous used his Libya al Hurra ("freedom") Livestream news channel to record some remarkable accounts of what was happening in Benghazi and elsewhere in eastern Libya. Read full article here
03:25 DIRECT from Misratah: A bright red glow can be seen in the area of southern Misratah right now. It seems that the coalition forces have targeted an ammunition dump in that area
03:18 Channel 4 Frustrations of a TV presenter in Libya
02:54 World Food Programme WFP is stepping up provision of food to hungry people crossing Libya's borders, while at the same time working to coordinate and strengthen logistics and telecoms for the humanitarian community as a whole.
Read the article and make a donation here
02:38 AFP Three journalists including two AFP employees who had been held by Libyan leader Moamer Kadhafi's forces since the weekend have been released in Tripoli, an AFP journalist said early Wednesday.
02:24 The Guardian Adam Tarbah, Second secretary to Libya's delegation to the UN: My colleagues and I defected from the Libyan mission to the UN to draw attention to Gaddafi's attacks on unarmed protesters
I am almost the same age as Gaddafi's regime. I was born in 1968, a year before Gaddafi came to power.
The regime in Libya is built on the safety and security of Gaddafi himself. Every aspect of Libyans' lives revolves around him and no one dares to question his orders.
Living in that sort of situation for so long you tend to go with the flow just to be able to achieve basic goals in your life. I joined the Libyan foreign ministry since it included opportunities for self-development: the chance of being posted abroad, of being exposed to other cultures and societies, and of trying to change some stereotypes about Libyans.
But once the uprising occurred, the scene changed and mixed emotions and feelings emerged; feelings of anxiety, doubt, fear and even hope…